Kitchen remodelings are one of the most popular renovations, perhaps because the kitchen is the center of a home. It is a functional place where you prepare your favorite meals and you can also use this place to share quality time with your loved ones.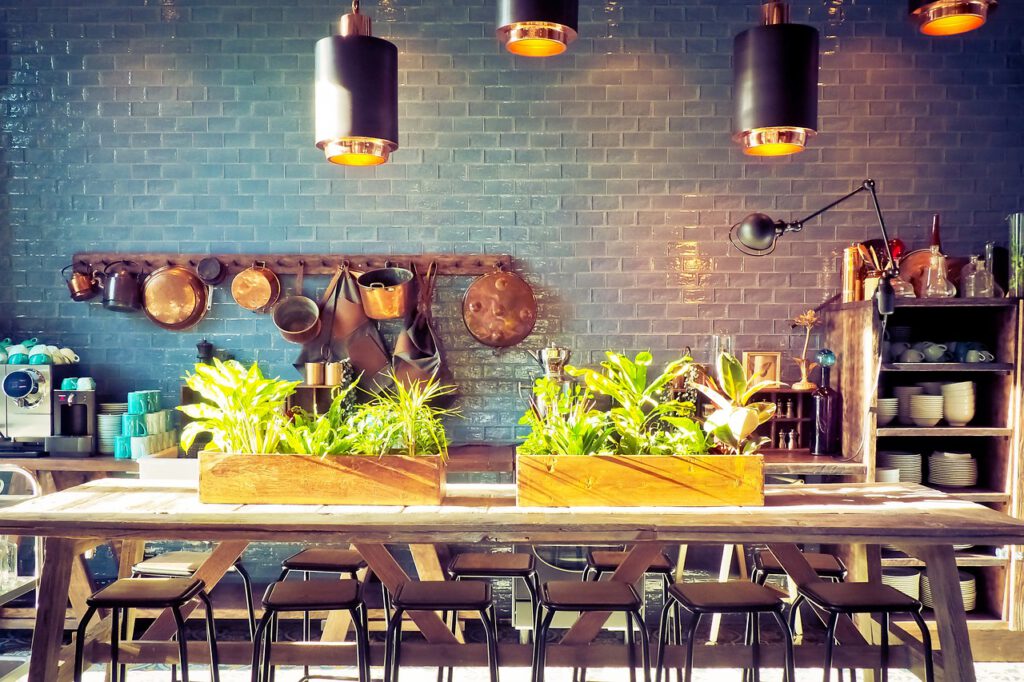 A modern, functional, and beautiful kitchen can be the main reason why a potential client chooses to buy a property so if you are looking to sell your home a kitchen renovation may be all that you need to sell it quickly. Here are some of the most outstanding benefits of doing a kitchen renovation.
Increase The Value Of Your Property
A kitchen renovation can be a smart choice when you are looking to sell a property and want to increase its value. Buyers will be willing to pay more for your house if it has a modern, functional, and beautiful kitchen, they usually consider the kitchen as one of the most important spaces in the property. Depending on the type of kitchen that you have you will be able to recoup 60% to 80% of what you spent. You will get the most ROI if you get professional advice and perform low-cost kitchen remodelings.
Increase The Storage Space
You can always make the most out of a kitchen renovation by increase the storage space and keeping it organized. It will allow you to use the space you have in the best possible way and make your life easier. Some innovative ideas that you can apply to your kitchen include roll-out shelves, under-the-shelve-organizers, and storage racks. You will have a designated place for each item and it will be easier to find things. Storage space contributes to having a more organized kitchen. St0rage space will improve the functionality of your place and attract potential buyers.
Get An Energy-efficient Kitchen
Although many homeowners believe that a kitchen renovation may be too expensive, you can also do it to turn your kitchen into an energy-efficient space and reduce the energy costs. Homebuyers will be pleased to know that you have an efficient kitchen and they will save a lot of money on energy bills. The first way you can make your kitchen more energy-efficient is by increasing the use of natural light (use enlarged windows and French doors) and replacing regular light bulbs with LED ones because they consume less energy.
Another great addition that will value is the high-efficiency appliances, they look modern and consume less energy. Replace your appliances with energy star models, they are environmentally friendly and have advanced features that will make your life so much easier.
Update Look
The joy factor is extremely important when you are considering a kitchen renovation. What do you feel when you look at your kitchen right now? Does the place look old? Then it is time to give it a change a transform your kitchen into a modern place. A new kitchen look will make you feel proud around the space. The options are endless when it comes to kitchen designs, you can choose from hundreds of patterns, color schemes, materials, and textures.
It is recommended that you contact a professional kitchen designer to help you achieve the look that you want. It is best to go for classical timeless design options and avoid being too trendy, that will ensure that your kitchen has a modern look for years to come. You will be happier when you notice that you have a beautiful kitchen. Potential Homebuyers will also be more attracted to your house if it has an updated kitchen.
Improve Functionality
A kitchen doesn't only has to be beautiful but also functional. When you are thinking about a kitchen renovation it is important to have into consideration the multiple uses the kitchen will have. Your kitchen will become a place where you not only cook delicious meals but also enjoy quality time with your family. A functional kitchen will help you to spend more time with your loved ones and have more space to move so you can cook or do anything else you want to smoothly. It helps you to maximize the use of space as well.
Functional kitchens are usually flexible which means that you can modify the space and add a change whenever you want. They are also low-maintenance, for example, you can install stain and scratch-resistant flooring, you will spend less time, money, and energy keeping it in good condition.
Organized Kitchen
A kitchen renovation always includes cleaning and decluttering, you will be able to get rid of those things that you no longer use and unnecessary elements that give your kitchen a messy look. You will be able to find what you need faster, and an organized kitchen will increase your efficiency when you prepare meals and give your space a fresh and clean look.
Get A Safer Kitchen
Old kitchens have many dangerous hazards that people usually don't notice until it is too late. When you are renovating your kitchen the contractors take into consideration the current use of gas, heat, and electricity, and implement ideas to use them safely. Something as simple as replacing your outdated appliances with new ones can do a world of difference for the safety of your house. You can also install a cluttered room where you can place all the dangerous tools away from the children and prevent accidents.
Create a Comfortable Space
You can add small but significant additions to your kitchen renovation that will improve its comfort. You can add a small dining area so you take meals with your family, add an isle so you can a huge space to prepare meals, and improve the ventilation to get rid of unpleasant odors. It will so easy to work in the kitchen and you will love the time you spend there.
Whether you are looking to sell your home or just want to make it suit your style and have the kitchen of your dreams, a kitchen renovation will bring you functional and aesthetical benefits.